Managed a few hours out on the favourable Estuary mark yesterday. Arrived an hour or so after high tide, with the intention of fishing it down to low. Conditions were nicely overcast with intermittent, showery rain and wind was manageable. There was a huge swell running on the beach, which was just broken up before reaching us. Steve did cop a decent slab to the mid-section, which I thought was going to have him swimming, but he just managed to regain his balance. Got to keep your wits about you while wading this place, as essentially it's a run off into a surf beach which itself is a real hot spot with surfers from near and far.
I messed around for a while with different lures, using a Rudra suspended and drifted in the flow. After an hour or so of no interest, decided to put the Athlete SS out for a swim.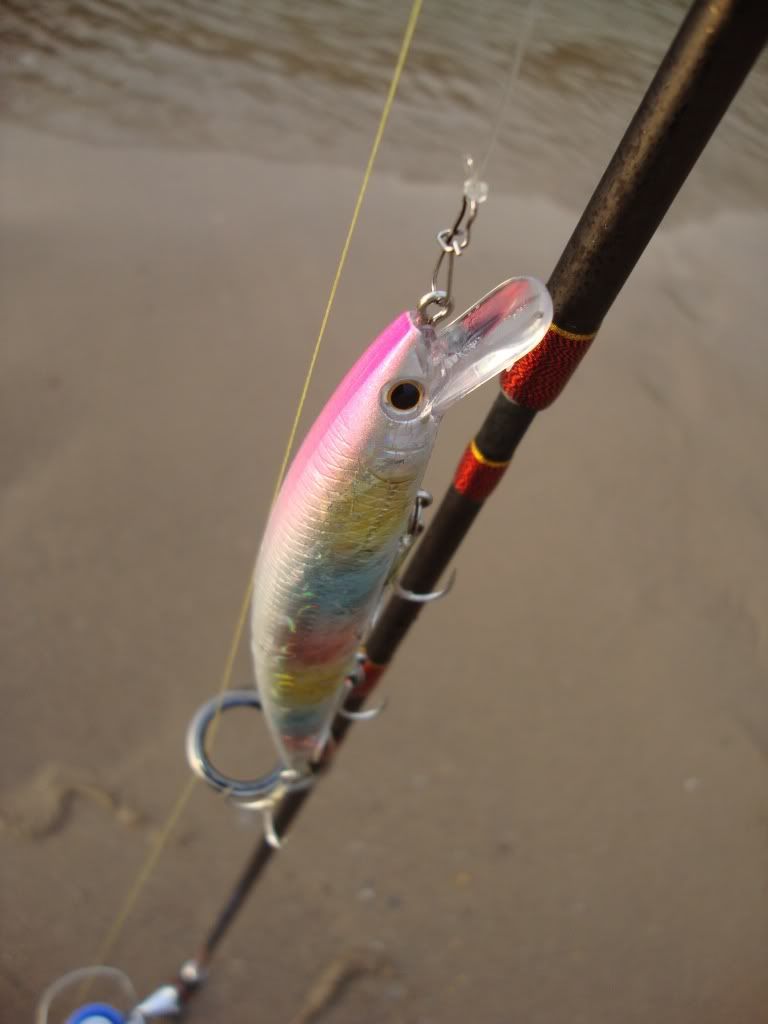 Casting well up river and then pretty much bouncing it along the bottom, just jerking it up every now and then to impart a little life. Pretty much exactly how I work an Xlayer in the same situation. It's using the Athlete this way that makes me certain the Driftbait's that I mentioned before are going to work at this venue. It wasn't long before I have a sharp snatch at the lure and it was fish on! A decent little scrap(as with all Bass in the main flow of the river) and I guided a lively 2lb Bass to my waiting Bogas.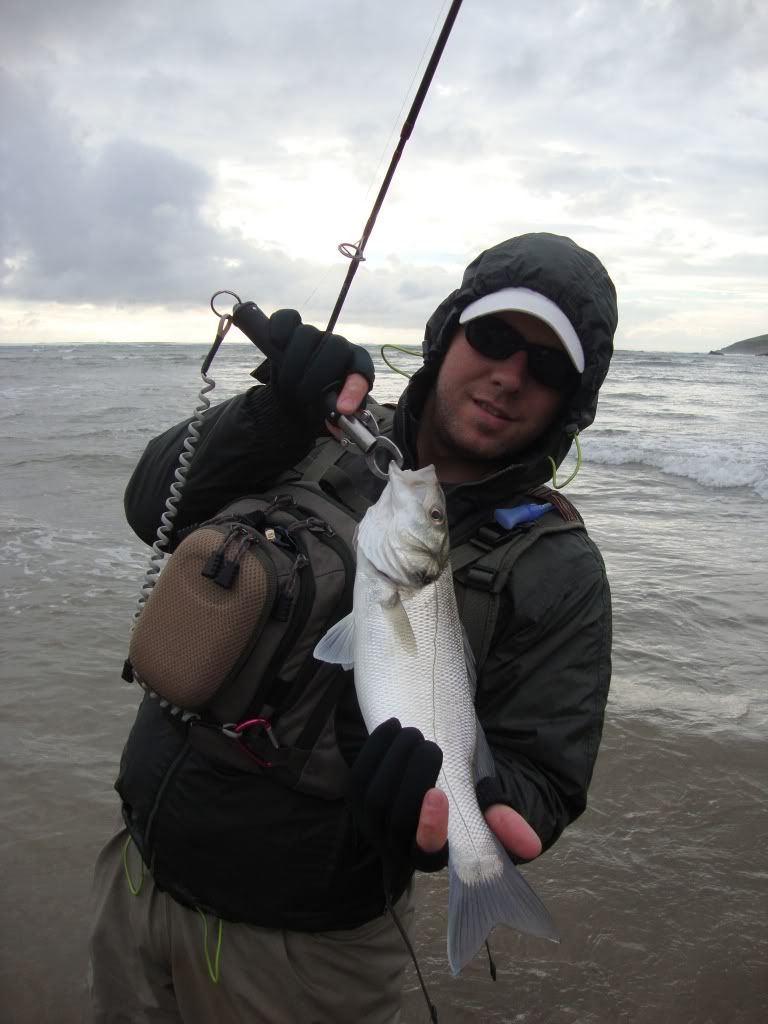 A few more casts with the Athlete saw no more interest, so out with the Giant Xlayer(Ayu) and straight into the next fish. That pretty much set the pace, and next hour was pretty hectic with a total of 6 Bass landed. No fish of any size, all between 1-2lb, but the sport was great. Even had one fish leap well in to the air upon realising she was hooked.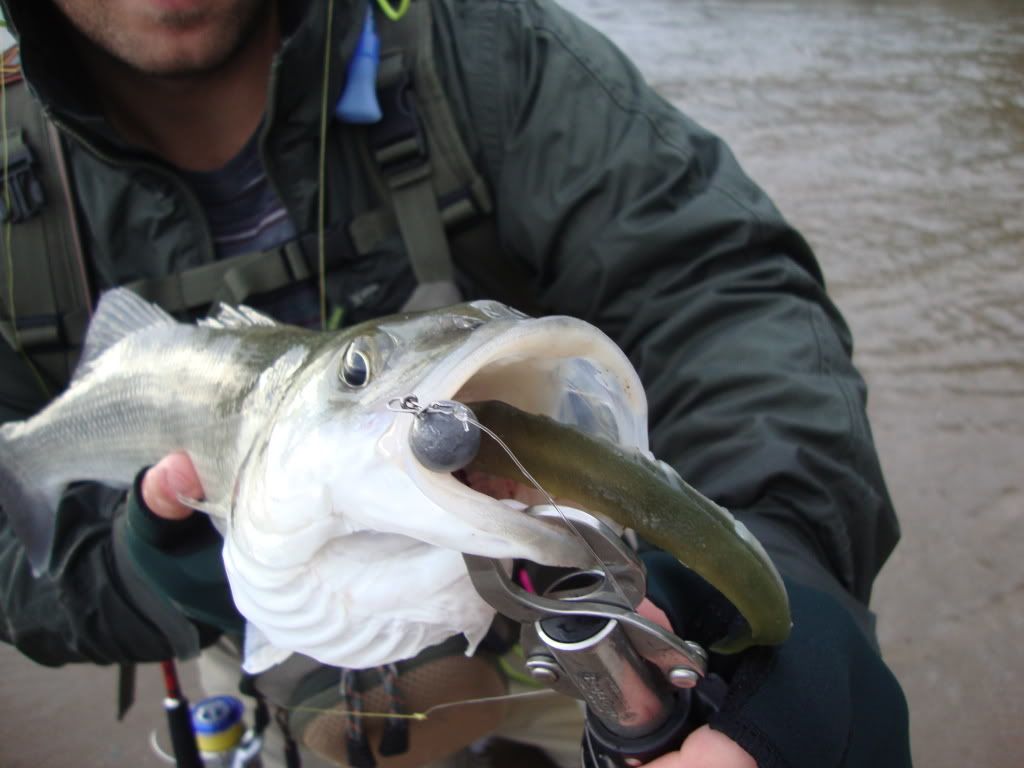 I'm sure we could have seen more fish, but Steve gave me the wrong time(thought it looked pretty light considering the clocks had gone back!) and we set off back to the car. On the plus side, this gave us the time to stop off for a pint of Ale. Nice to wind down and reflect on the fishing.
Not able to get out for 2 weeks now(!!), as I'm moving this weekend. Staying in Plymouth, but just up sizing to a larger apartment. I'm sure drooling over tackle choices for next season will keep me going until my next session.... Just!