Just got in from a short and very cold session at a local harbour - well, one corner of it anyway. It's pretty massive. Plenty of action in the water, with small Pollock flanking the lure constantly on the drop, but not committing to eating it.
My LRF lure collection is very limited at present, but not for long. Should be expanding rapidly over the next week or so. I think if I had a smaller(than my 2.5''grub with 3g jig) lure, chances are I could of induced more bites - Here's to 1'' baits with 0.6g jigs and size 12 hooks!!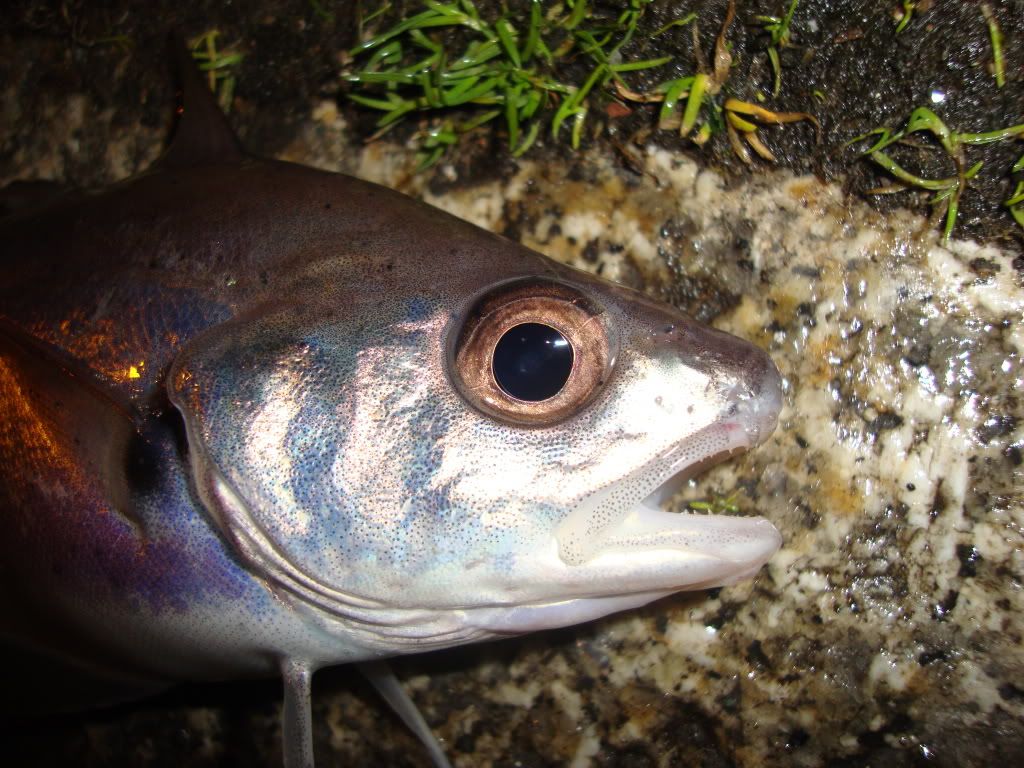 In the end, I did manage a Pouting, by cutting most of the curl tail from the grub, I got less interest with the bastardized lure, but what little interest it raised, converted to a fish at my feet. Going to be a lot of 'adapt and overcome' moments with this stuff I can see.
Got a Bass session with a few of the Forum members planned for Sunday, a few local reports of fish starting to pop up on the
Forum
have got my hopes up. The plan so far is to hit some deeper water marks in S.E Cornwall - marks that have produced plenty of fish this year, so if the Bass don't play, there should be Wrasse and Pollock to keep us warm.