Literally just weeks now and the local Bass fishing is likely to shift in to gear. I can't wait!
While fishing a new mark on Sunday evening, instantly I noticed there were bait fish breaking the surface. Every so often though, there would be an almighty crash of a good fish breaching the surface. At first I thought it would be Mullet, but the bait fish would go a little crazy just seconds before a fish smashed the surface.
I managed a couple of nice Pollack to the usual Light tactics. With a pretty heavy flow of water running from the estuary, my casts were pin pointed to a bridge support and then left to drift down the eddy. Bites were extremely tentative and reactions needed to be super sharp to connect. I'll admit, I missed a good few 'unmissable' bites though - Lost my focus while watching the bait fish and imagining a 'lunker' Bass about to inhale my bait at any given moment.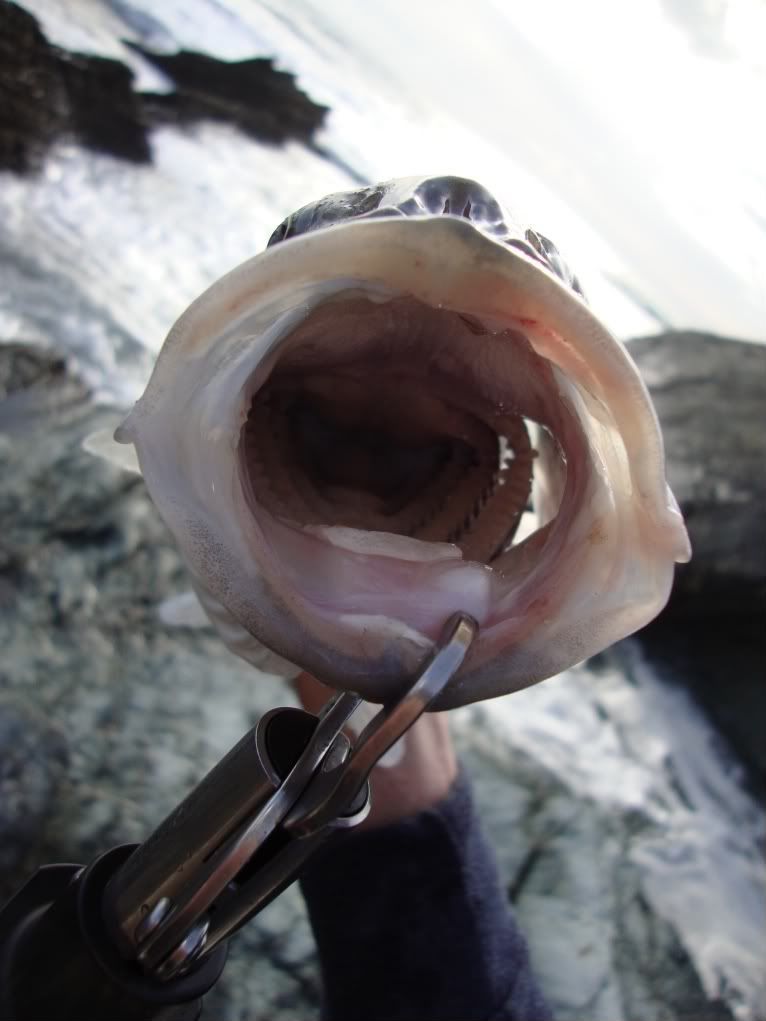 Last week's Plymouth LRF meet went pretty well again, with a good number of species landed - Including a bonus Schoolie for Ben. His first of the year, still nice and early. He looked a happy man!