Finally managed to get out LRF last night, has been a busy week finishing off Wedding preparations and work is really picking up - for those of you that don't know, my day job is a Recruitment Consultant, supplying labour force to the Construction Industry. It's looking like we're finally heading out of recession now, with plenty of new construction projects surfacing almost weekly in the region.
Anyhow, back to the important stuff. A couple of hours free time saw me heading straight down to a favored LRF mark. This particular mark always holds good numbers of fish, and for that reason has become the home of the now regular Plymouth LRF meet. Spurred on by reports that a couple of local guys had caught Bass and Flounder on the light stuff only the night before, I began fishing with a definite confidence.
I've been fishing this mark a while now and headed straight to a spot that I knew should hold fish, first cast was into a shadow created by a walkway linking the water taxi pontoon to Terra Firma. I let the lure settle, a couple of twitches and was straight in to a decent Pollack. It was well over the 1lb mark, unfortunately a pass of poor judgment on my part saw it shake the hook as I was about to hand line it up the wall - I really must get a net soon.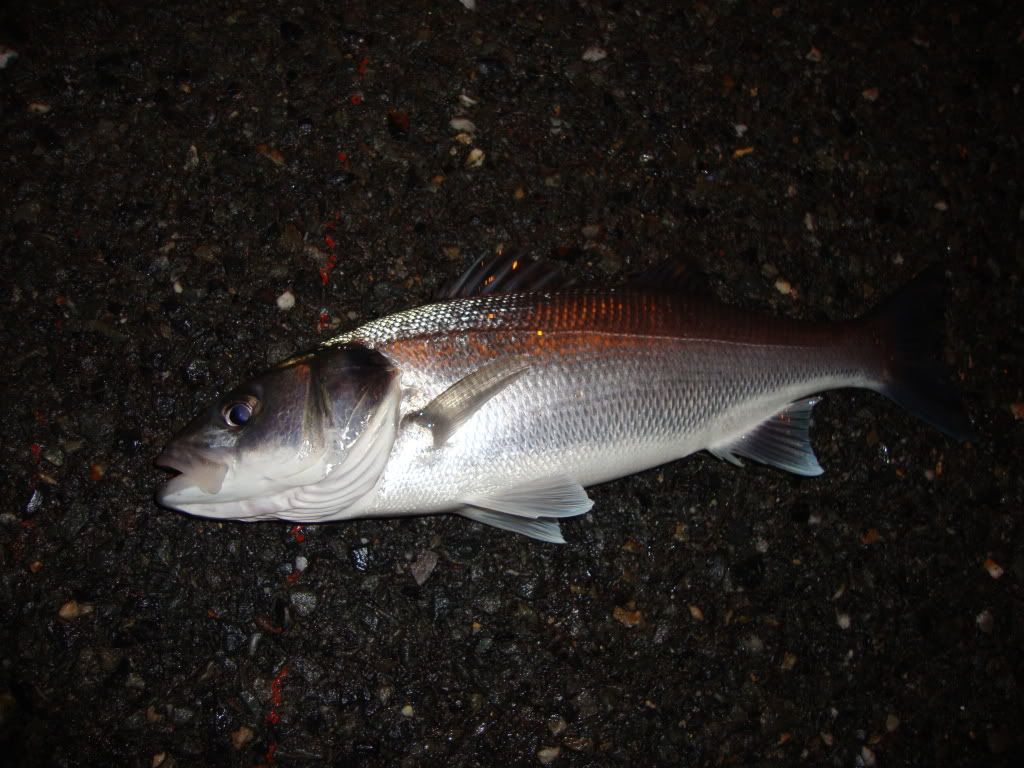 1st bass of 2011
During a brief spell, whilst being plagued by Smelt almost every cast, I saw a few fish cruising the surface. My initial thought was Mullet. That is until I cast and saw a single fish swim across the surface and then disappear into the ripples left by the lure's splash down. Twitch...Pause... Twitch... Solid.... Fish on. Even though it had been a while, instantly I recognized the tell tale energetic fight of a Bass, ripping line from the drag effortlessly. An excellent fight that warmed me inside - I could of been out on the rocks, mid summer in a t-shirt.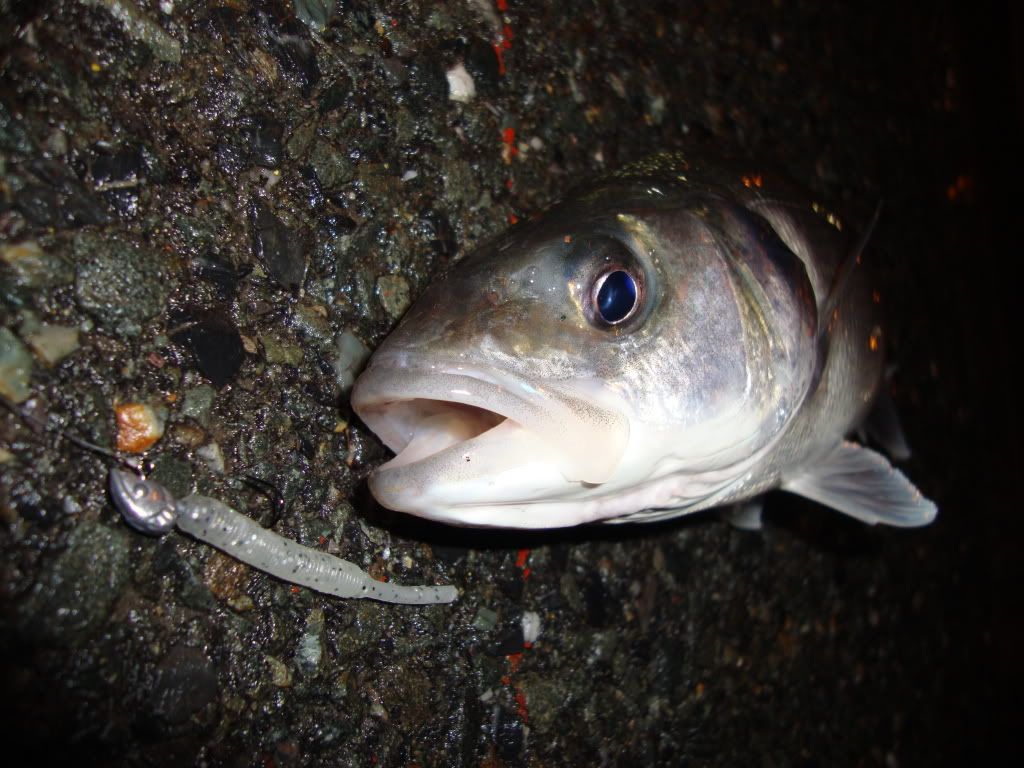 Bass, Plymouth - EcoGear Straw Tail Grub
Not a big fish by any standard, probably making 35cm class. On the correct tackle though, very good fun. It was also my first chance to try the Rivally RBB floatation vest. Very comfortable, providing unrestricted movement and easy access to lures and tools. Ben @
Art Of Fishing
is now selling these vests, but branded with IMA logo's. Not cheap, but I'd definitely recommend one.
While fishing a couple guys from the Lure Forum turned up to fish LRF. Was great to have a bit of company and we discussed that LRF is a much more sociable way of lure fishing. With the concentrations of fish in front of you, there is not much need for rock hopping and yomping the coastline - Although I absolutely love that aspect of lure fishing.