Wednesday night saw Plymouth's first LRF meet to date. Myself, Paul Gunning and
Ben Field
met at the sizeable, Sutton Harbour for an evening session. I arrived to dry, still conditions and met up with Paul. This soon turned to drizzle though - Which stayed throughout the rest of the evening.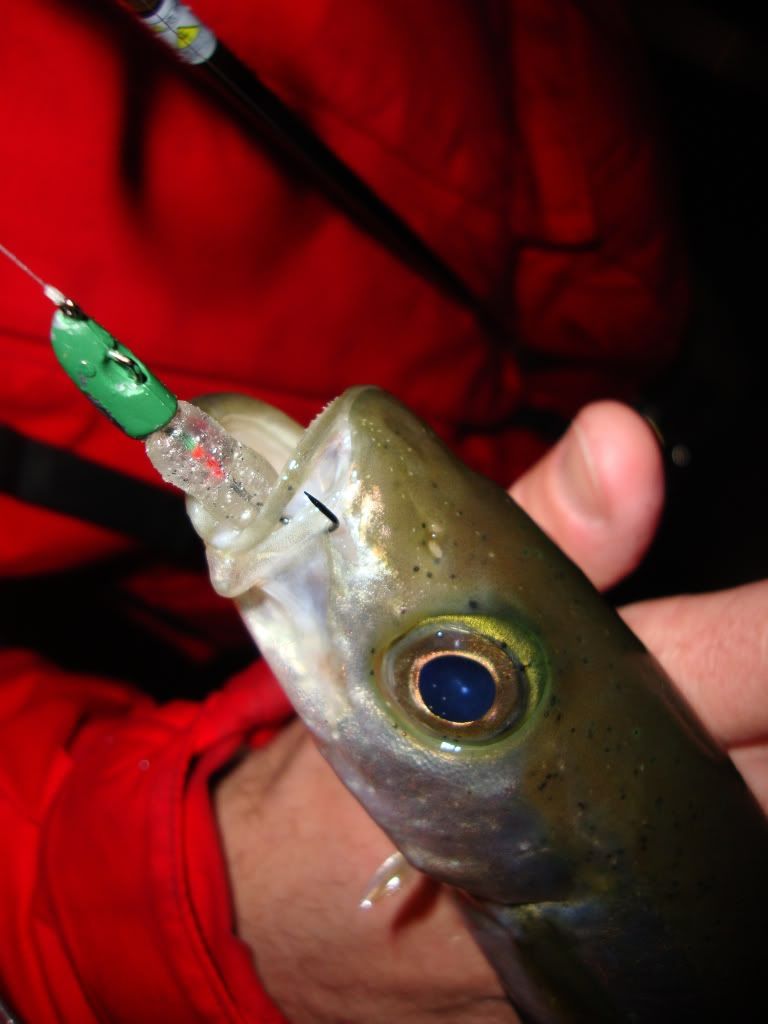 It didn't take long to get into a fish, the Spro Trout Shad doing the business and proving too much for the fingerling Pollack to resist. I think Paul was into a similar fish soon after. We carried on fishing the same, short stretch of the long, back wall of the Harbour for an hour or so, with a couple knocks but no fish connecting. I took to slow swimming the bait along the bottom of the wall, keeping it tight to the bottom as well. Had a small bite, which went solid and then proceeded to give me my best fight on the light gear yet. A seriously valiant fight, plenty of dives and runs - Ripping the Varivas LightGame # 0.4line off the reel in short, brutish bursts. Once subdued enough, Paul hand lined the Pollack up the wall, ready for the photo shoot. Came in at a respectable 35cm.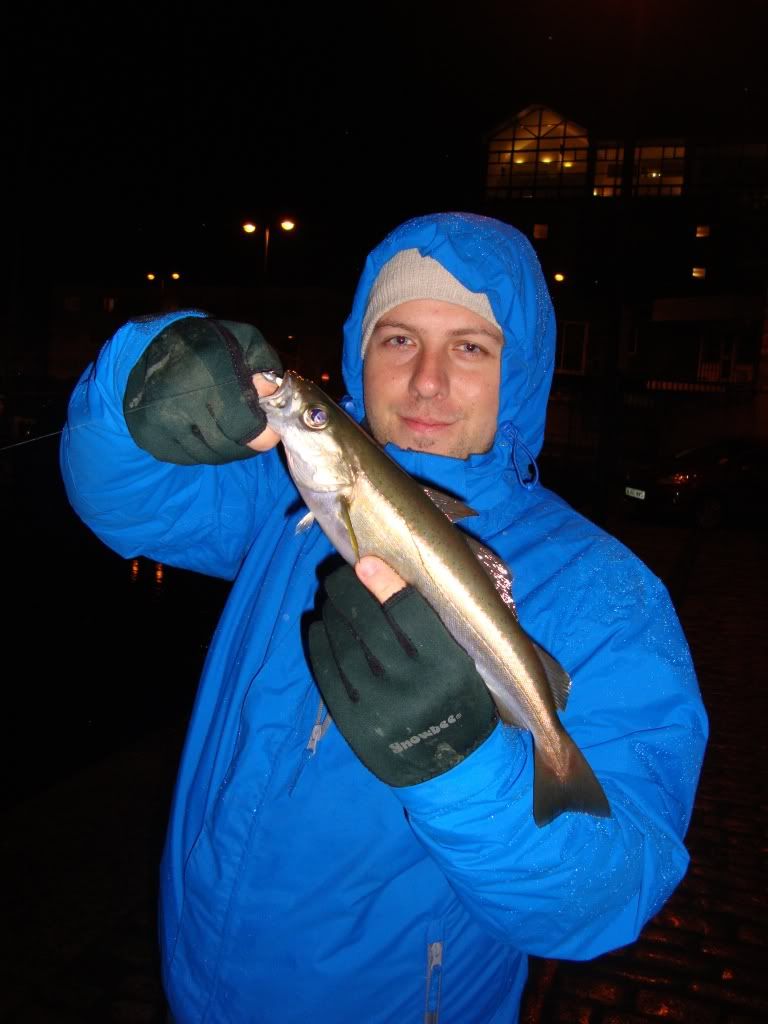 Ben turned up after a while, with a nice little bag of goodies from the shop. People living near by must have thought there was something sinister going on as money was exchanged for goods from the boot of his car. Our focus stayed on the back wall for a short while and although some fish were spotted under the lights, they weren't doing their thing. A move onto a public access pontoon saw first blood for Ben, hitting into a fingerling Pollack.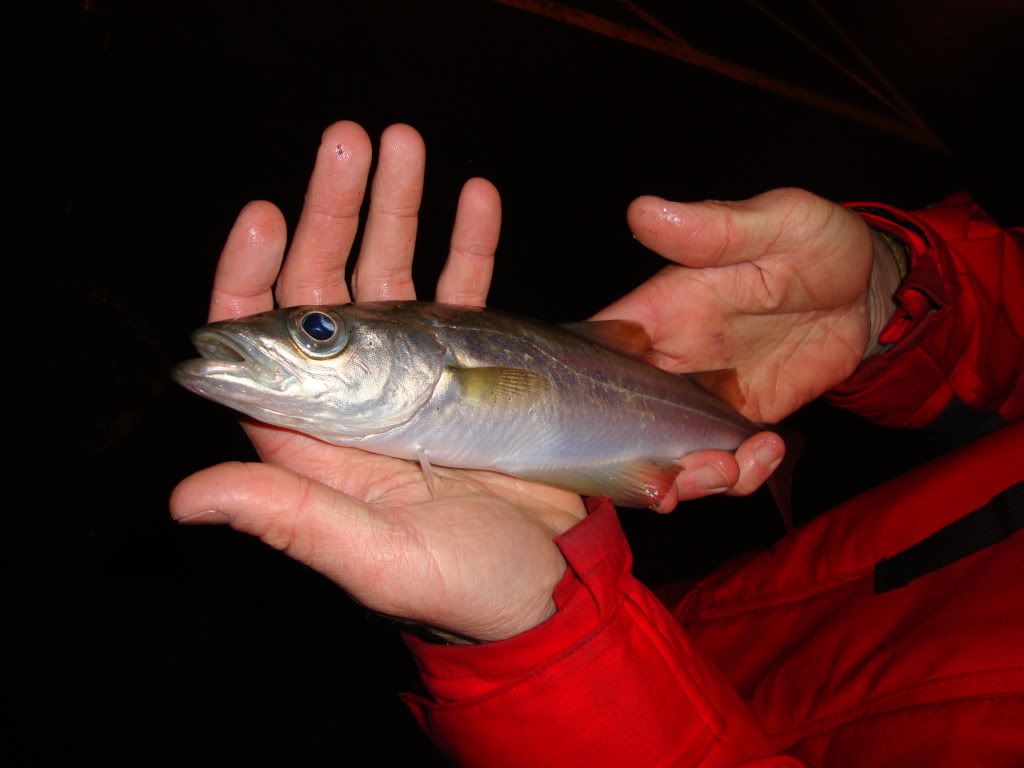 Things were slow at this spot, with no more bites to speak of. A plan was hatched and a move to the opposite side of the Harbour was initiated. A couple of likely looking areas were given a chance, but again, we remained 'biteless'. Options discussed, we decided to check the outside of the Harbour. We settled at a very well lit water taxi pontoon, or at least the wall it was attached to. The gates to the gangway were locked. There was now a little tide to play with. Casting into the current seam of a gangway pillar, Ben was first to get into a new species - Much to my surprise, it was a Sand-Smelt(
Atherina presbyter
). This proved not to be a fluke, as I landed two of them shortly afterwards.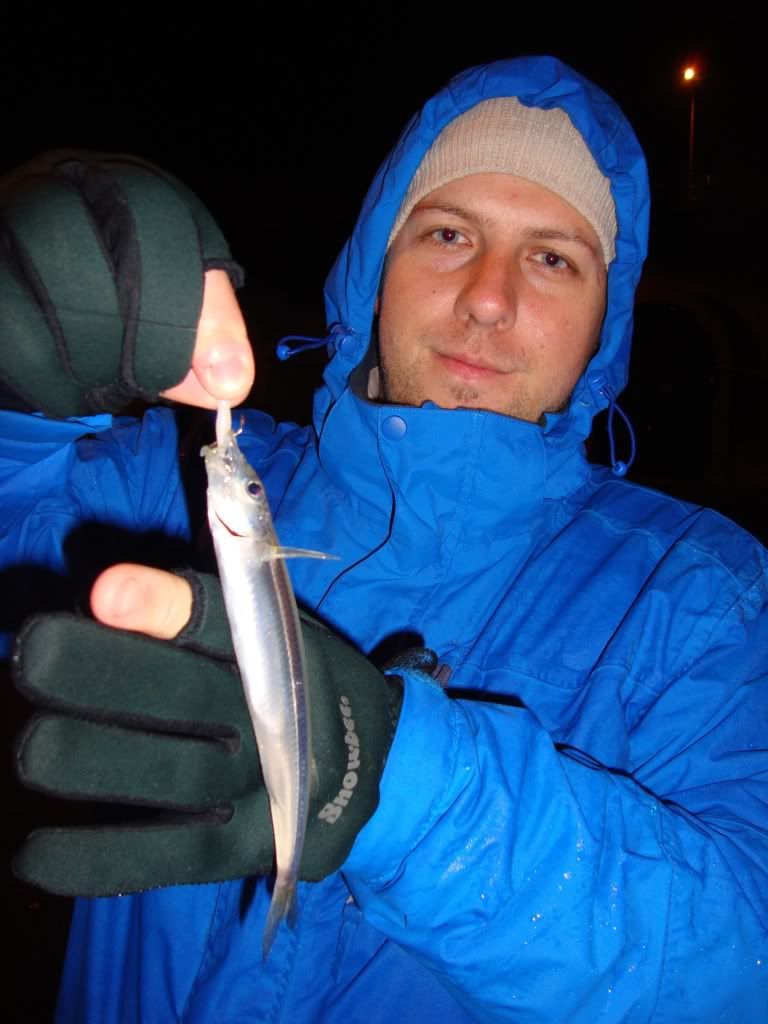 Things slowed down for me at this point, although both Ben and Paul were still getting stuck into the Pollack. The average size of these fish was actually proving pretty good. Unfortunately work restrictions meant that I had to leave at this point, I will say though, this stuff is seriously addictive. I found it very had to pull myself away, knowing that fish were in front of us and biting.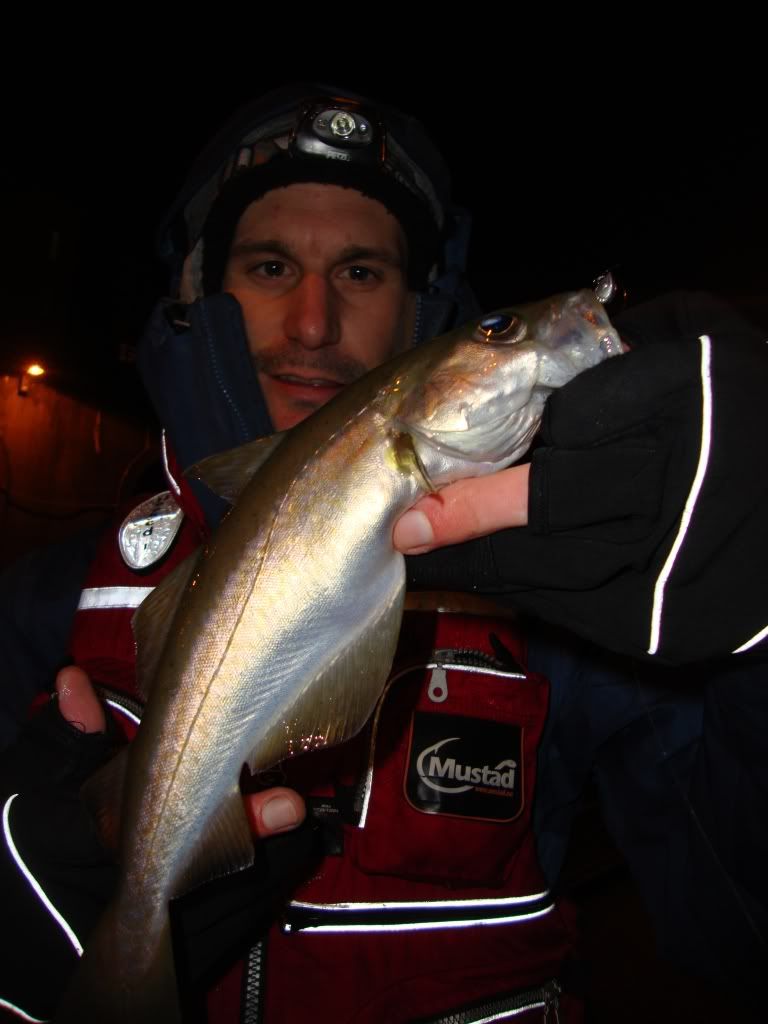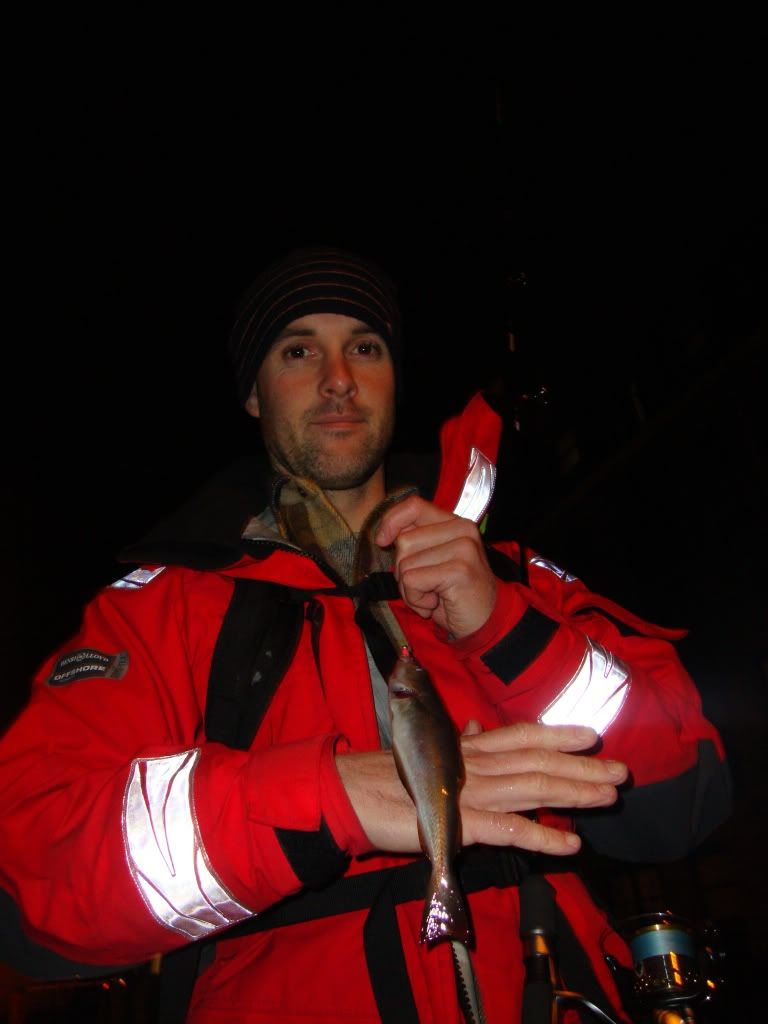 I'm seriously looking forward to this Light Game approach growing locally, as at present, I'm flying solo whenever fishing this technique. I'm enjoying it whenever I can, but it's definitely more fun in a group.