Went out with Stevie on sunday. Decided to give a local surf beach a shot with plastics. As we arrived it was clear that neither of us had actually checked the surf report!! Got down on the beach and it was probably close to double overhead, so that was wading the rips and gullies out of the question. Ah well, make the most of it! Plenty of rocks to climb on.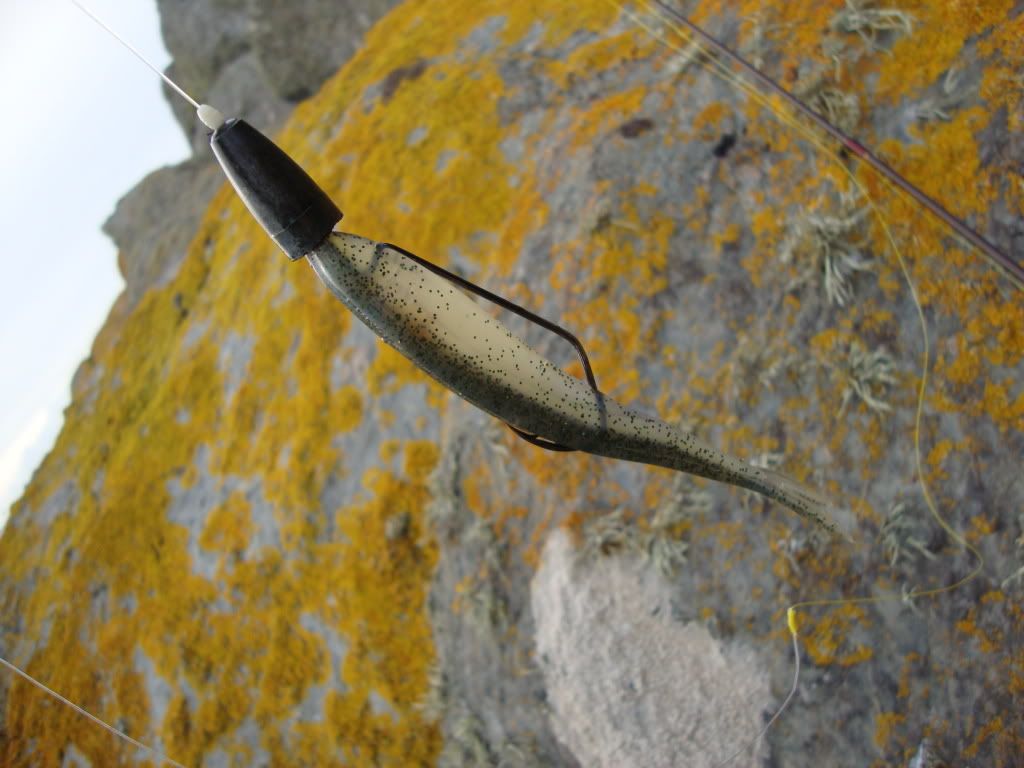 We we're both using Lunker City Fin's'Fish, Texas rigged with cone weights. These fished almost completely weed free. Although the 10g weight was probably a bit OTT for normal use, it was definitely neccessary in the conditions, doubt we would of kept in contact with the lure else.
Anyways, no fish for me(thats 3 blanks in a row now!?!). Stevie managed to winkle out a 2.8lb nicely conditioned fish that put up quite a scrap in the rip.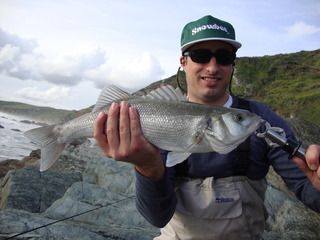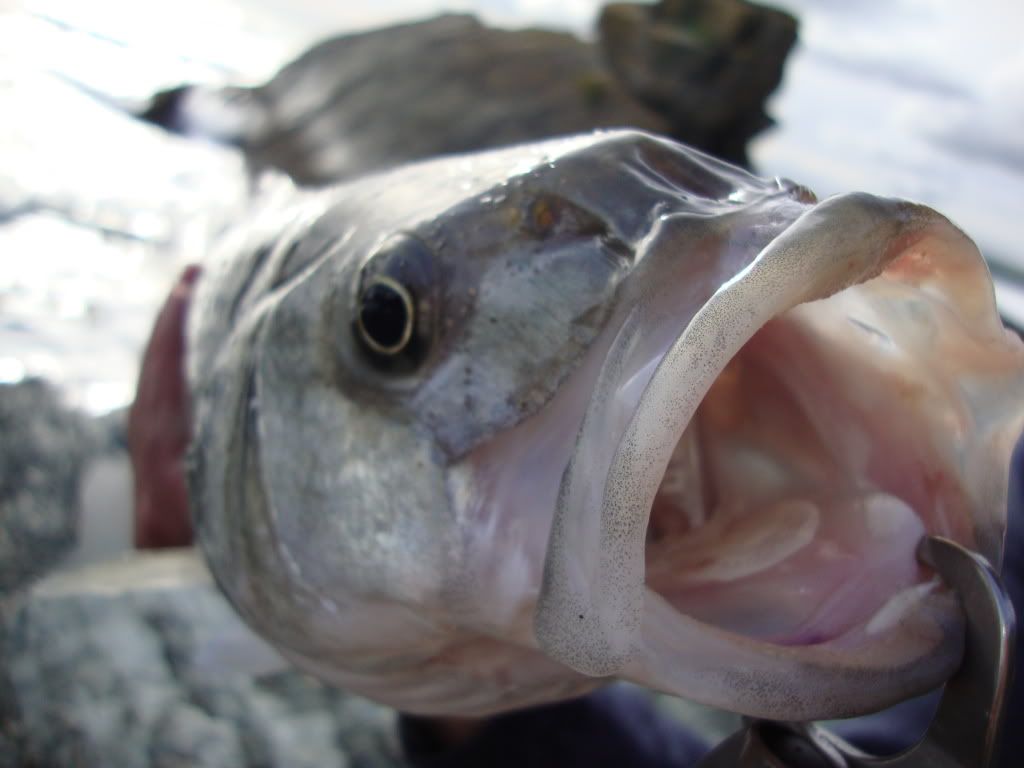 Got a few days off work now, so hoping for some fish. Had some Megabass Spindleworms turn up today, funny that they smell like Bovril?! Lol. If they work, I may just start smearing my lures in the stuff.